Figures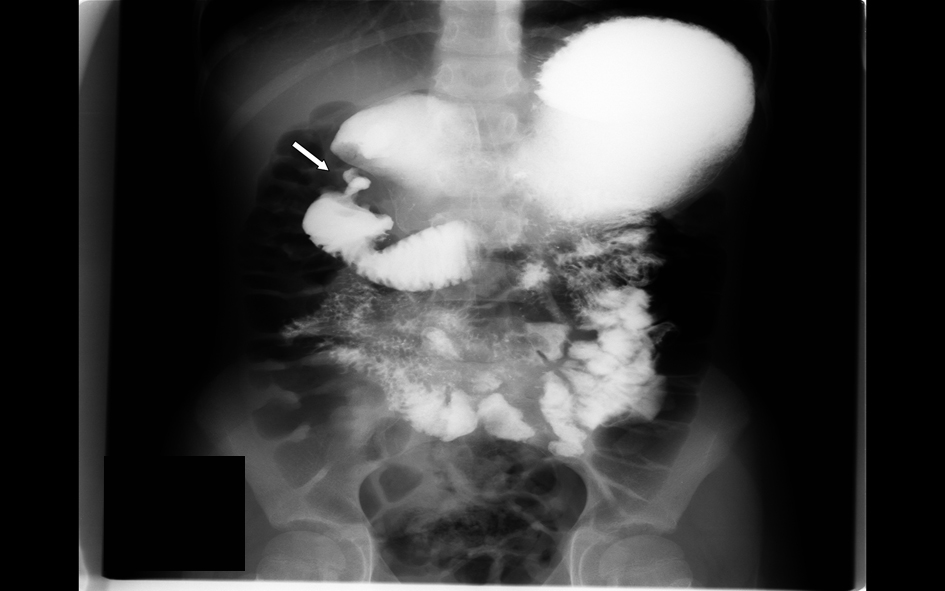 Figure 1. Upper GI barium study showing duodenal bulb dilatation and possible duodenal obstruction.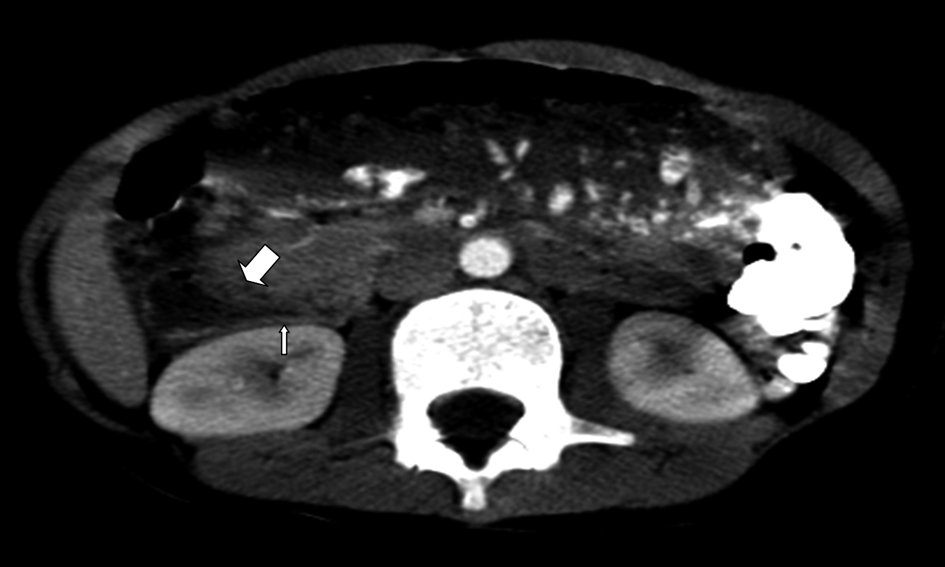 Figure 2. CT image showing narrowed descending duodenal lumen with tissue inflammation and thickness around the mid-duodenum suspicious of annular pancreas or intestinal perforation.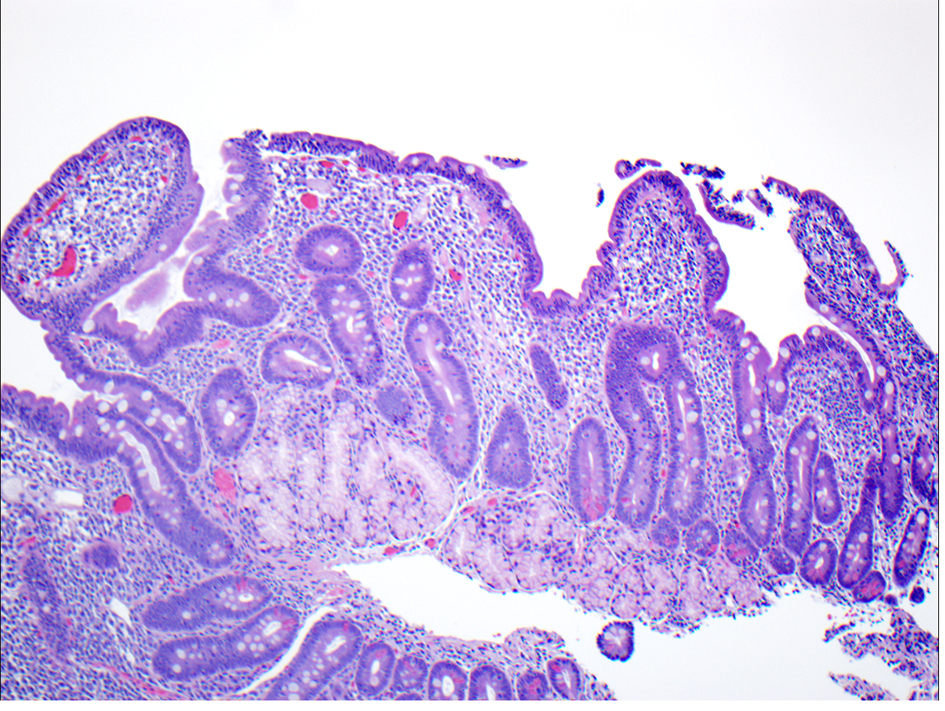 Figure 3. Complete villous atrophy, crypt hyperplasia and intraepithelial lymphocytosis.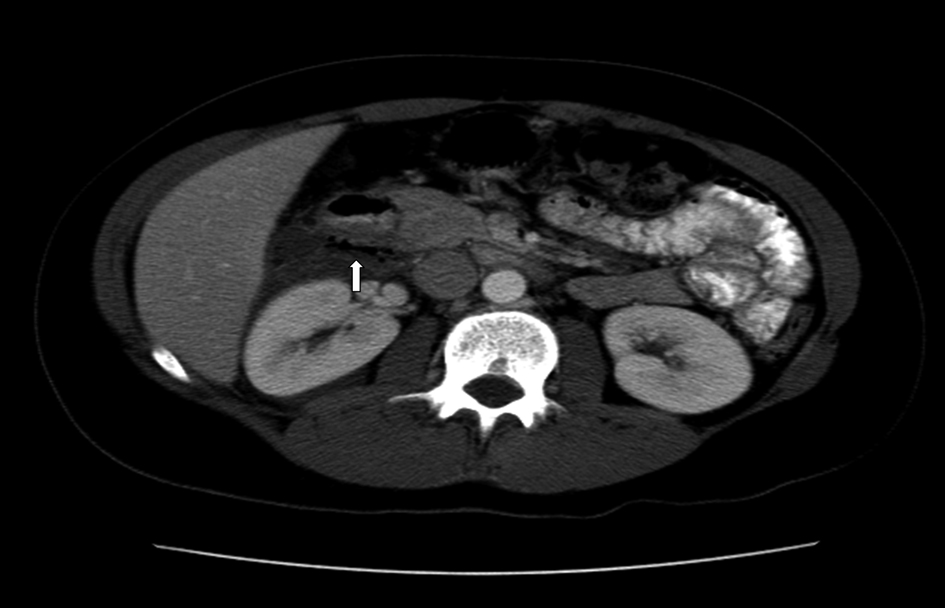 Figure 4. CT image showing free gas and fluid collection in the abdomen posterior to the duodenal bulb with inflammatory changes throughout the mesenteric fat suggestive of intestinal perforation.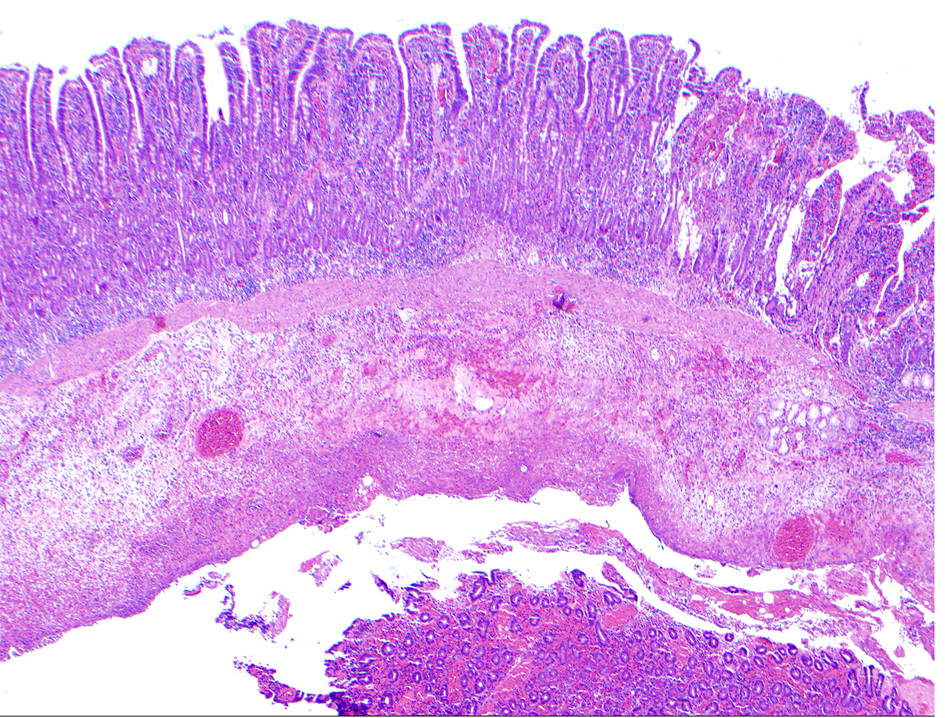 Figure 5. Resected duodenal diverticulum with acute duodenitis with features suggesting celiac disease.